Ensuring Performance, Security, and User Experience
Maintenance Packages
In today's ever-evolving digital landscape, maintaining an online presence has become critical for businesses and individuals alike. A website is often the face of a brand, making it essential to keep it in top shape. In this article, we will explore the significance of regular website upkeep and how our flexible maintenance plans can contribute to improved website performance, security, and user experience.
Regular Upkeep is Important!
Website maintenance is not a one-time task but a continuous process that demands attention. Neglecting this essential aspect can lead to severe consequences. An actively maintained website not only reflects a brand's commitment to excellence but also ensures that it remains competitive in the online market.
To keep your website running smoothly, regular updates and optimizations are essential. This includes monitoring its performance, ensuring content is fresh, and updating plugins and software. An active approach to maintenance demonstrates professionalism and instils trust in your audience, leading to better engagement and conversions.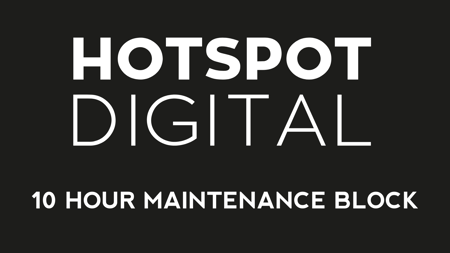 10 Hour Block
Keep your website running smoothly with our 10-hour maintenance block. Ideal for small businesses and startups, this flexible option allows you to access our expert team for 10 hours of website updates, security enhancements, and technical support. Stay ahead of potential issues and ensure your site is always up-to-date with our reliable and efficient maintenance block.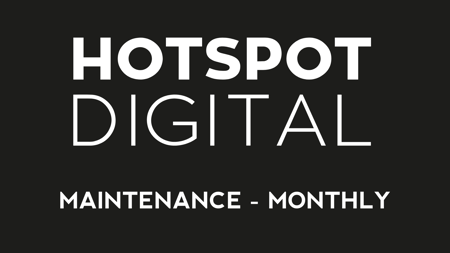 Maintenance - Monthly
Take the hassle out of website maintenance with our monthly subscription plan. Enjoy peace of mind as our dedicated team handles regular backups, software updates, security scans, and performance optimization. With our comprehensive monthly maintenance, your website will always be in top shape, leaving you more time to focus on growing your business.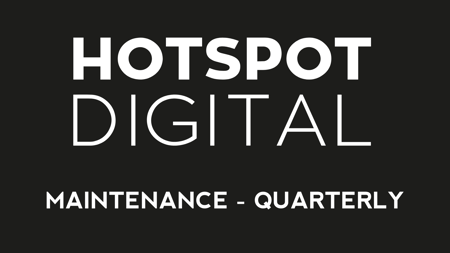 Maintenance - Quarterly
Simplify your website's upkeep with our quarterly maintenance plan. Perfect for established businesses seeking routine maintenance, this plan includes thorough site checks, content updates, and security reinforcements. Stay confident in your website's reliability with our proactive approach to maintenance and support.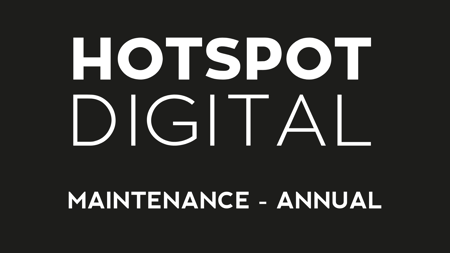 Maintenance - Annual
Secure your website's long-term success with our annual maintenance package. Tailored for businesses requiring ongoing support and optimizations, this all-inclusive plan covers regular site maintenance, performance enhancements, and priority support. Maximize your website's potential with our dedicated team by your side, ensuring your online presence is always at its best.
It takes courage to grow up and be who you really are
e.e. cummings